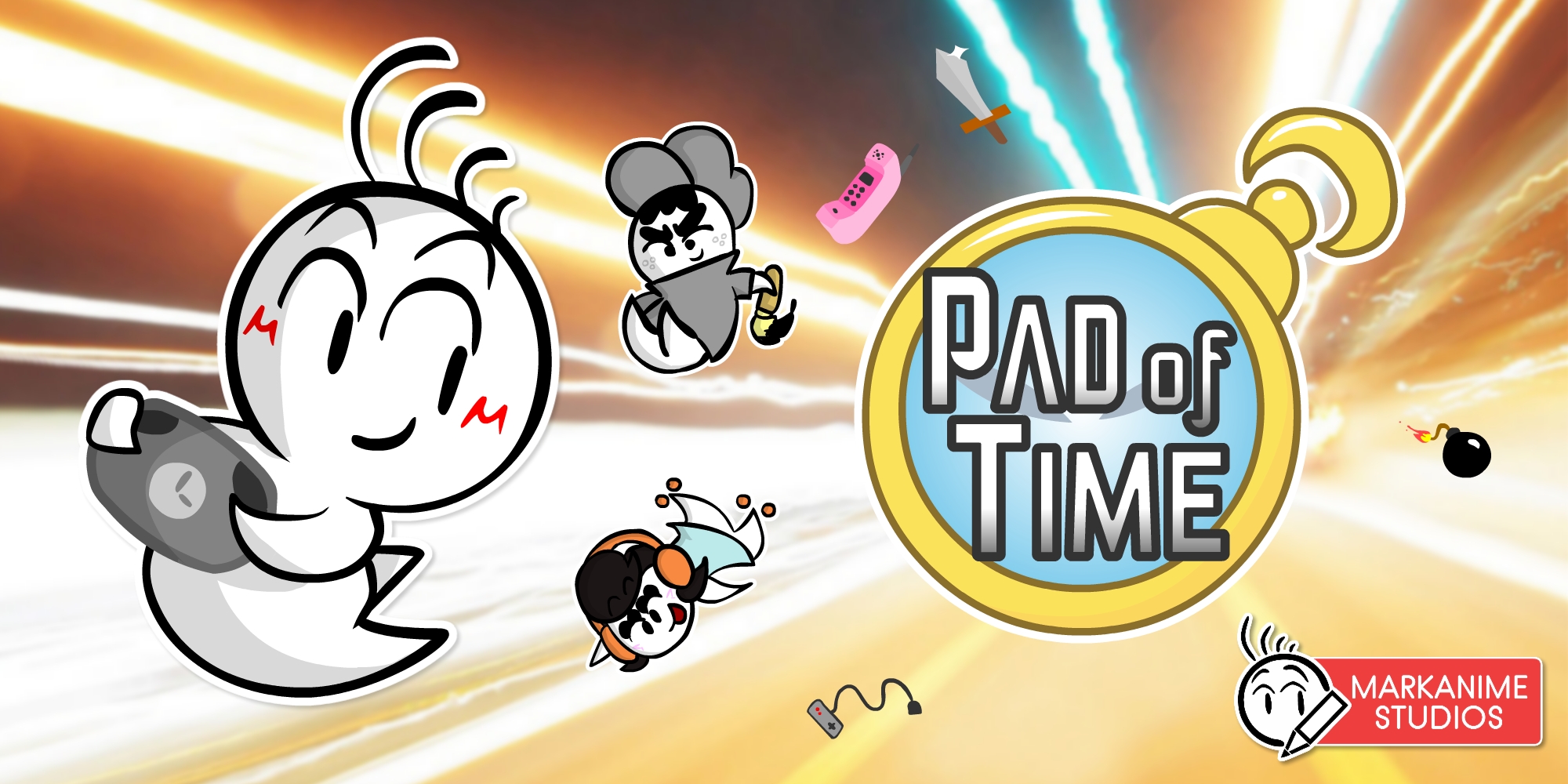 Pad of Time
Demo available and Newgrounds Awards.
---
Spain had a bank holiday on December 8. I uploaded a WebGL demo of Pad of Time to Newgrounds because I had some free time.
Newgrounds supporters can also play the whole thing online without buying it.
The reception was quite positive. Two awards were given to me, and there was even fan art made by a NG user.
You can also download a free Demo on itch.io and play it offline.
~ FAQ ~
On which devices can I play Pad of Time?
Pad of time is available for Nintendo Switch ,Wii U, PC and WebGL.
With WebGL You could play it on PC, Mac, or even Xbox One. You just need a web browser and play it on Newgrounds. On Android/iOS devices is playable but not recommended.
Why is the full game accessible to supporters on Newgrounds?
I want to encourage users to support this site. Back when I was a teenager NG motivated me to learn game development and I even got my first commissioned project through this site.
Can I play it offline?
Yes, you can buy it on itch.io or Nintendo eShop
Is this game available on Steam?
No, I have no plans to publish this game on Steam yet. You can play it on Newgrounds, Nintendo devices or itch.io
Files
Pad of Time (DEMO) for Windows.zip
47 MB
Dec 12, 2022